Hanging bird feeder - perfect gardening accessory for your garden. It will attract attention of many small birdies. It is really beautiful, elegantly crafted. It is easily assembling - all parts are clicked together, no glue needed. All you need to do - find some cozy and nice place where to hang it for birdies to gather.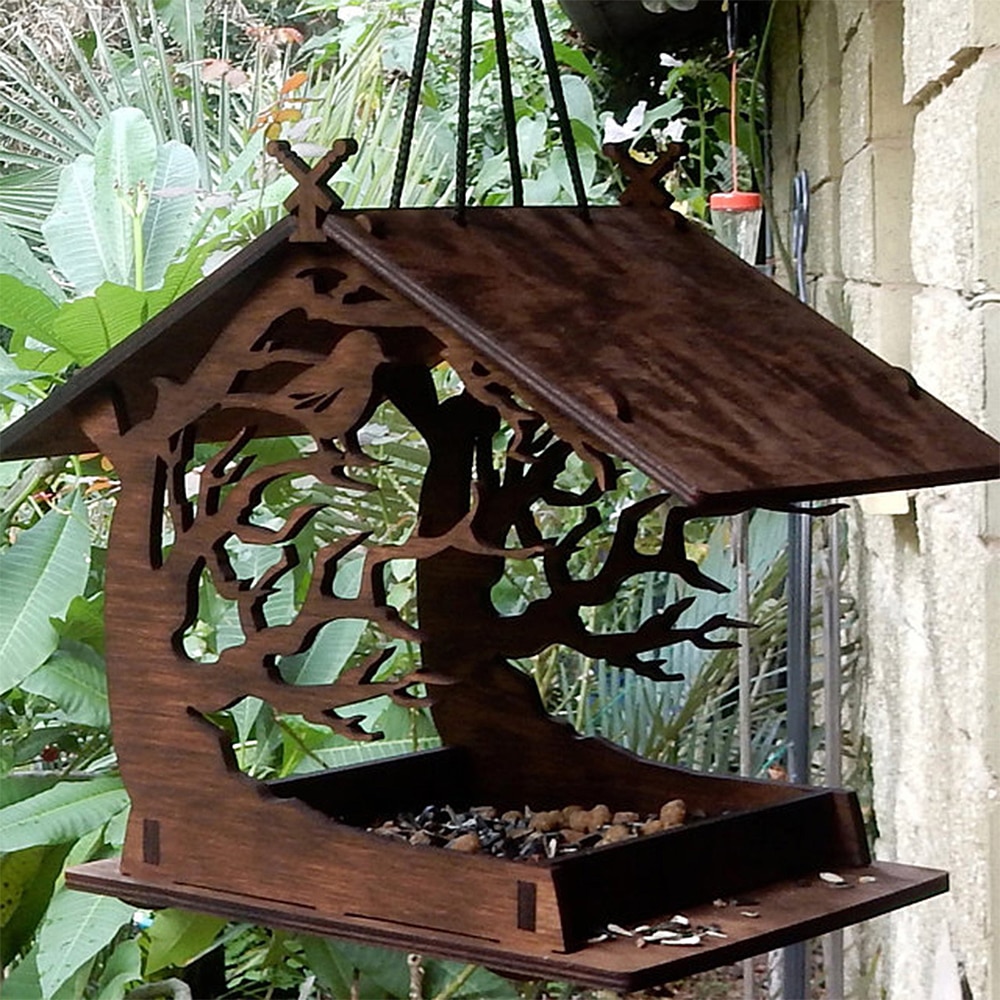 Bird feeder is sturdy enough - you will like its quality and how it will bring more life to your garden! Perfect housewarming gift!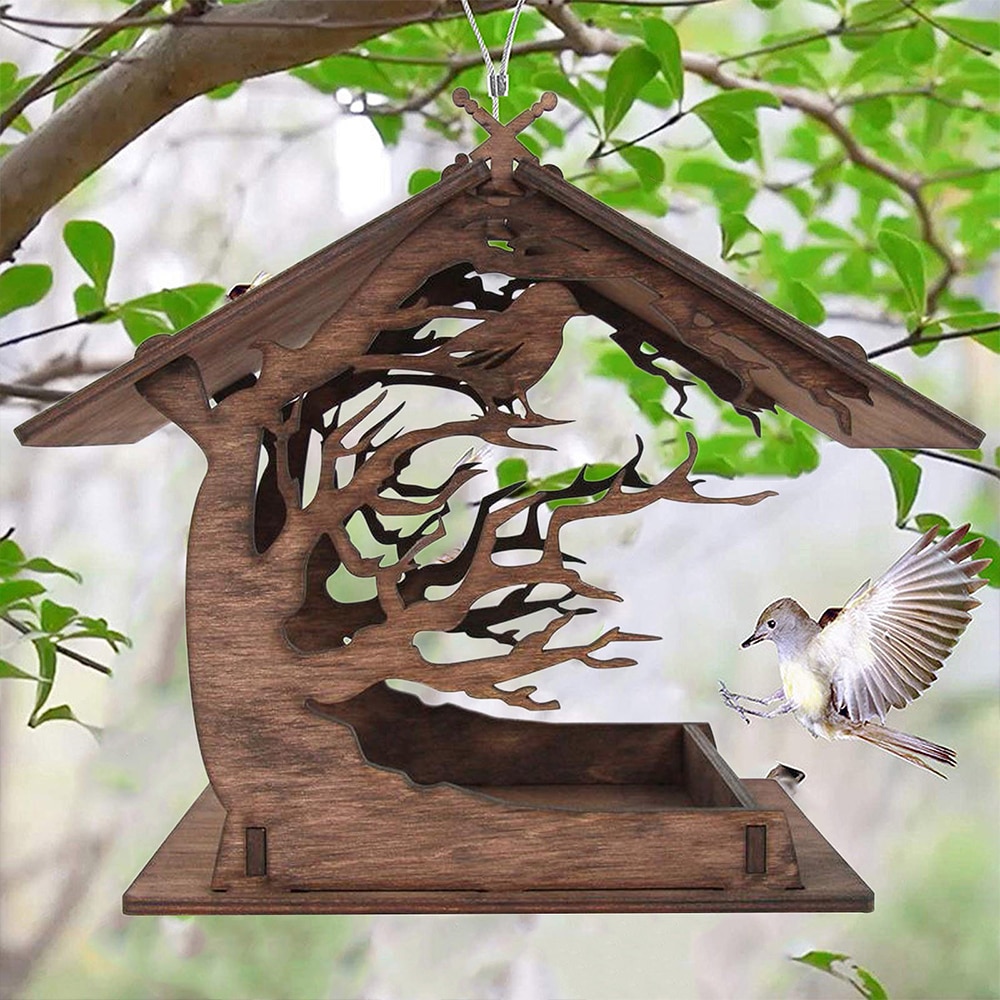 I am also attaching a rope for easier hanging, as a gift.
DETAILS:
• ECO friendly, long lasting garden / patio bird feeder
• Brown color will fit perfectly between branched of any tree
• Bird feeder will become an activity and gathering center of your local birdies
• Elegantly crafted
• No need to glue, easy assembly - just click in all details together (instruction included)
• Rope comes as a gift, to hang a bird feeder to a tree or patio
MATERIALS:
• Birch plywood
• Rope
MEASUREMENTS:
30x23.5x20cm / 11.8x9.3x7.9"
Thickness of plywood: 0.6cm / 0.2"
WEIGHT:
620g / 1.4lb