Solar Bird Feeder Hanging Lantern Light for Outdoors Hummingbird Feeders Landscape Balcony Garden Tree Backyard Lawn Decoration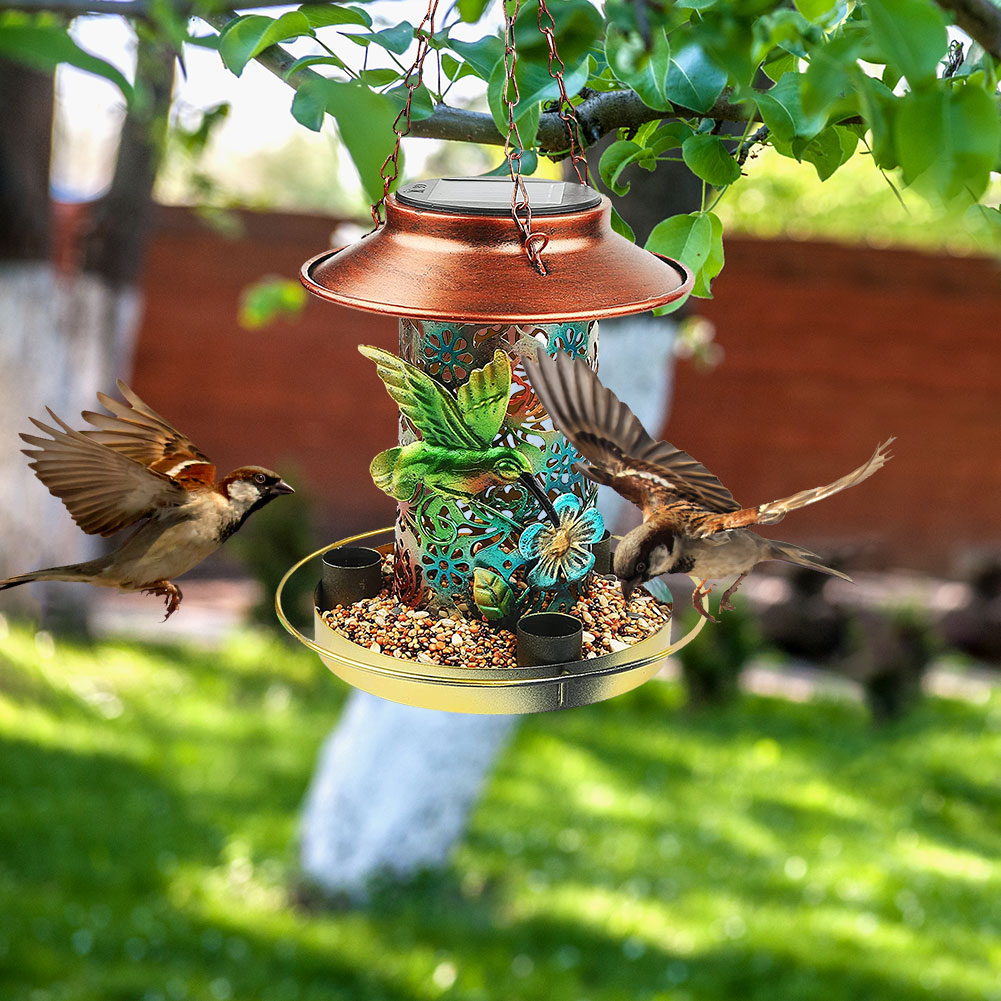 🐦🐦🐦
Solar lantern and bird feeder, it is not only a bird feeder hanging outdoors, but also a solar garden light at night. The light shines through the cutout pattern to add beauty, a great gift for bird lovers, to decorate your garden or backyard beautifully
It's not only a bird feeder for outdoors hanging, it is also a solar garden lantern at night.
Humanized upgrade design, retro lantern shape design, integrated design of mid-sloping roof, better balance, more convenient to add bird food,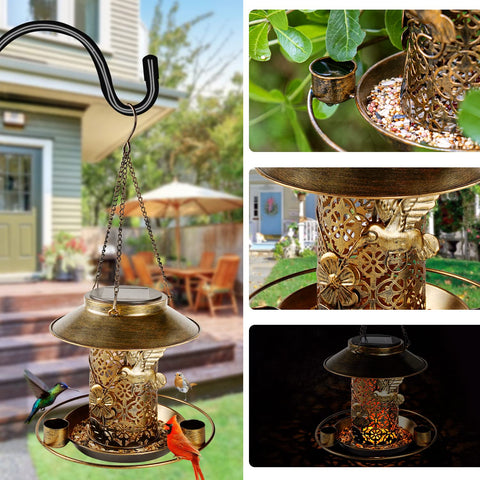 🐦SOLAR LANTERN & BIRD FEEDER: The solar panels are automatically charged during the day and the LED lights will automatically light up at night. The light shines through the hollow pattern, adding a beautiful breath to the garden at night.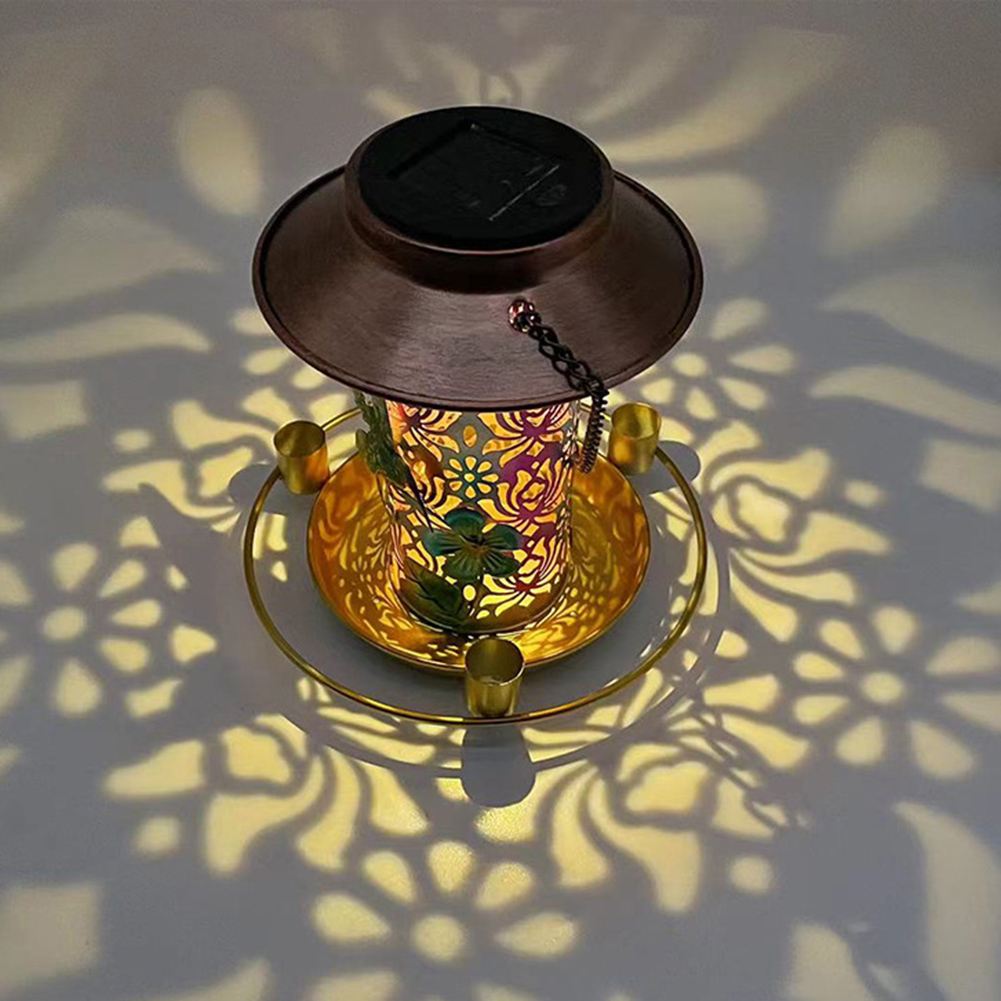 🐦HUMANIZED DESIGN: Combine the feeder with 3 small water cups. Allow the birds to eat food and drink water. Made of durable metal, with an anti-rust coating, IP44 waterproof.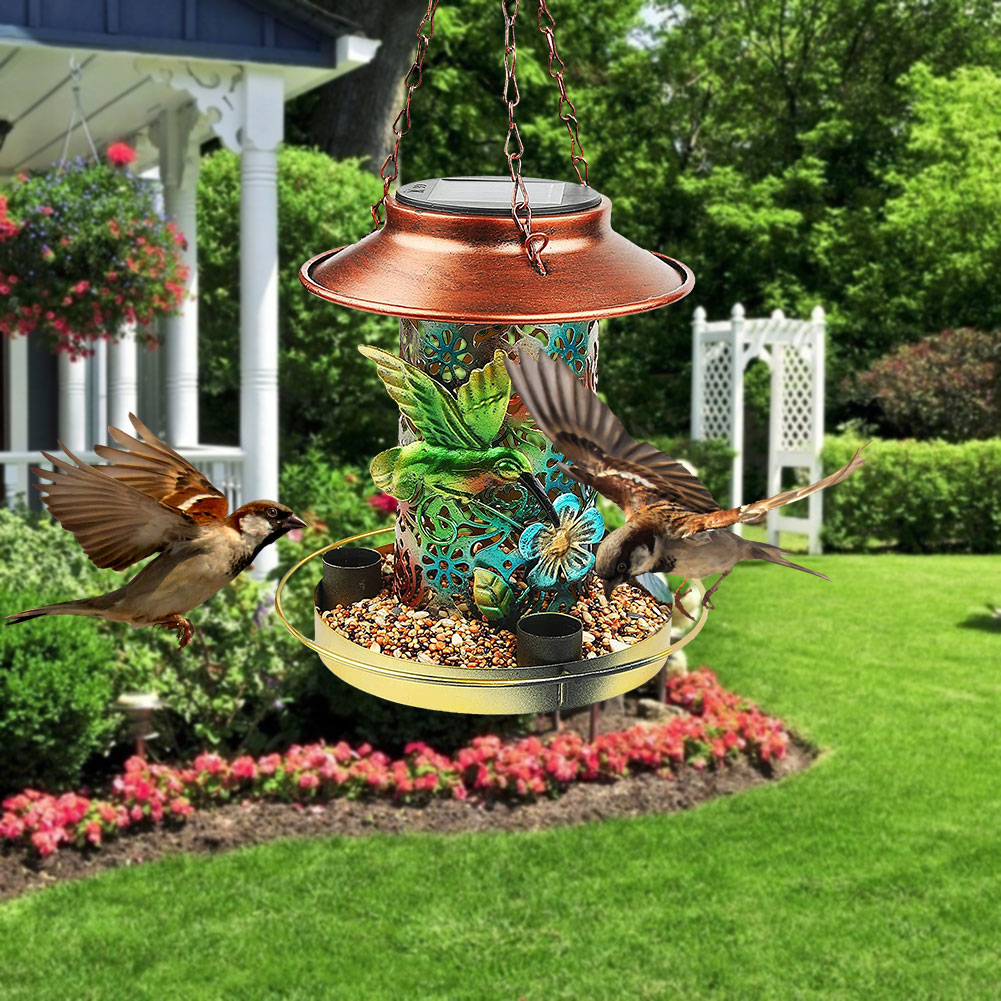 🐦SCENES TO BE USED: Open the lid, put the wild bird seeds into the bird feeder, and then hang the wild Squirrel Proof Bird feeder for outside or in the garden. When the seeds are eaten, more seeds will naturally fill the tray.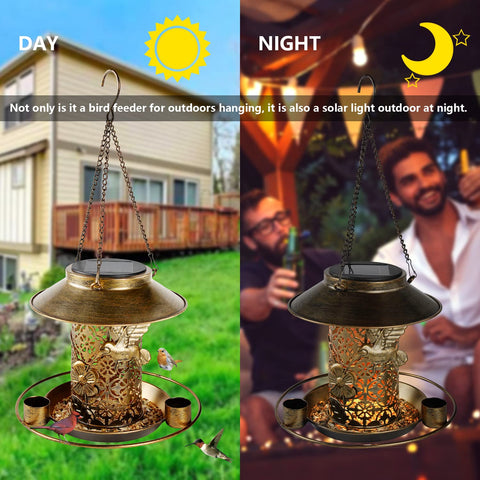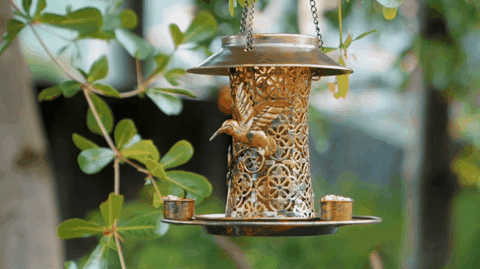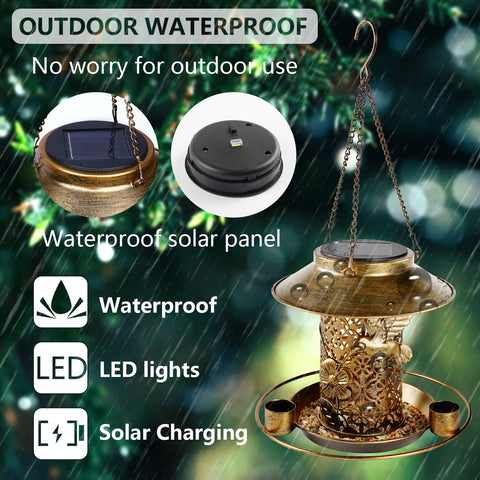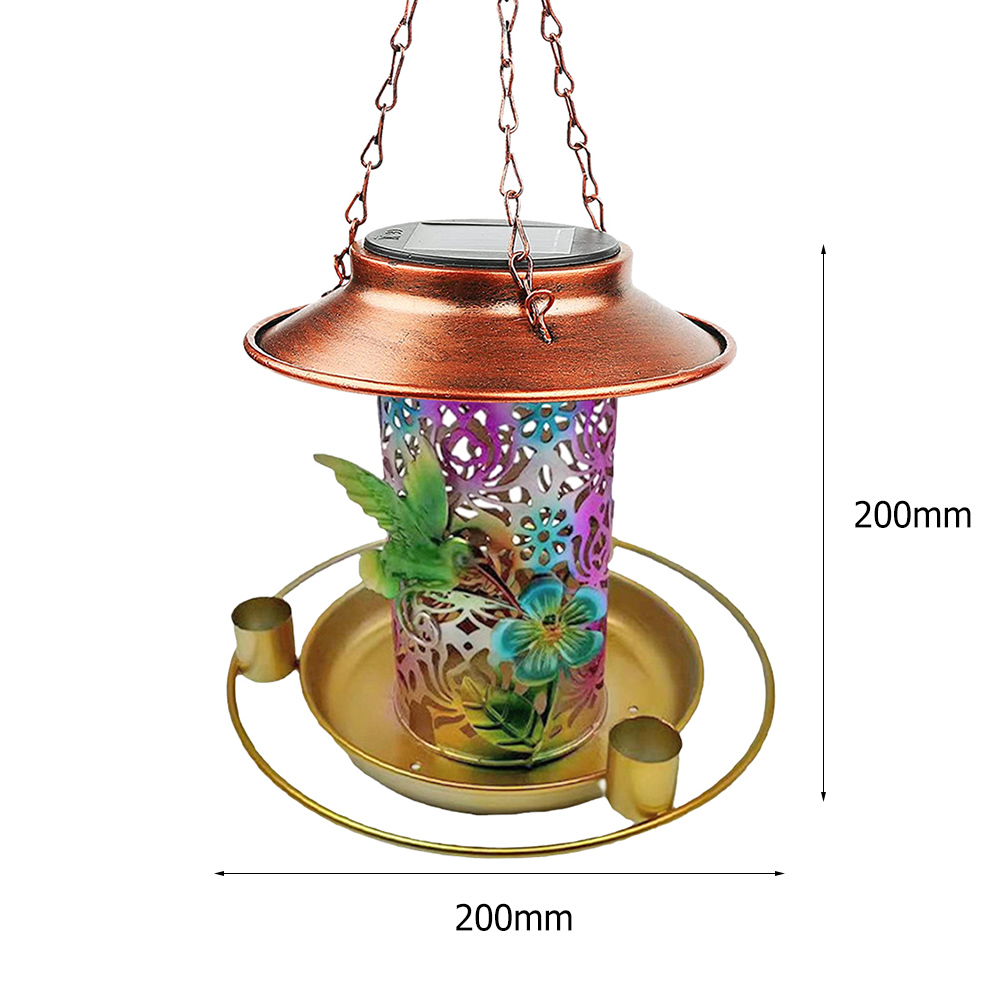 Specification:
Product size: 200 * 200 * 200mm
Product material: Iron
Product packaging: Boxed
Light color: warm light
Charging mode: solar powered