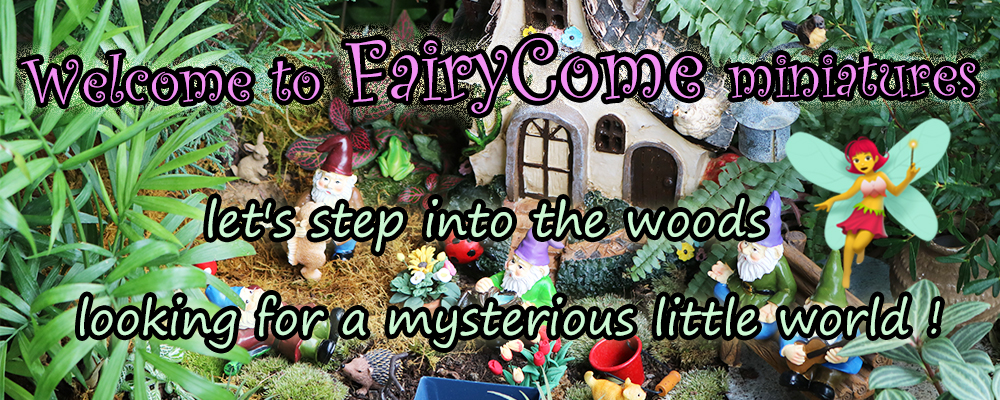 -🍄 Step into a world of enchantment with fairy Gardens. With your imagination and our collection of miniature garden supplies, you can make a home for fairies and pixies right in your backyard. Believe in the magic of fairies. After that, everything else will fall into place.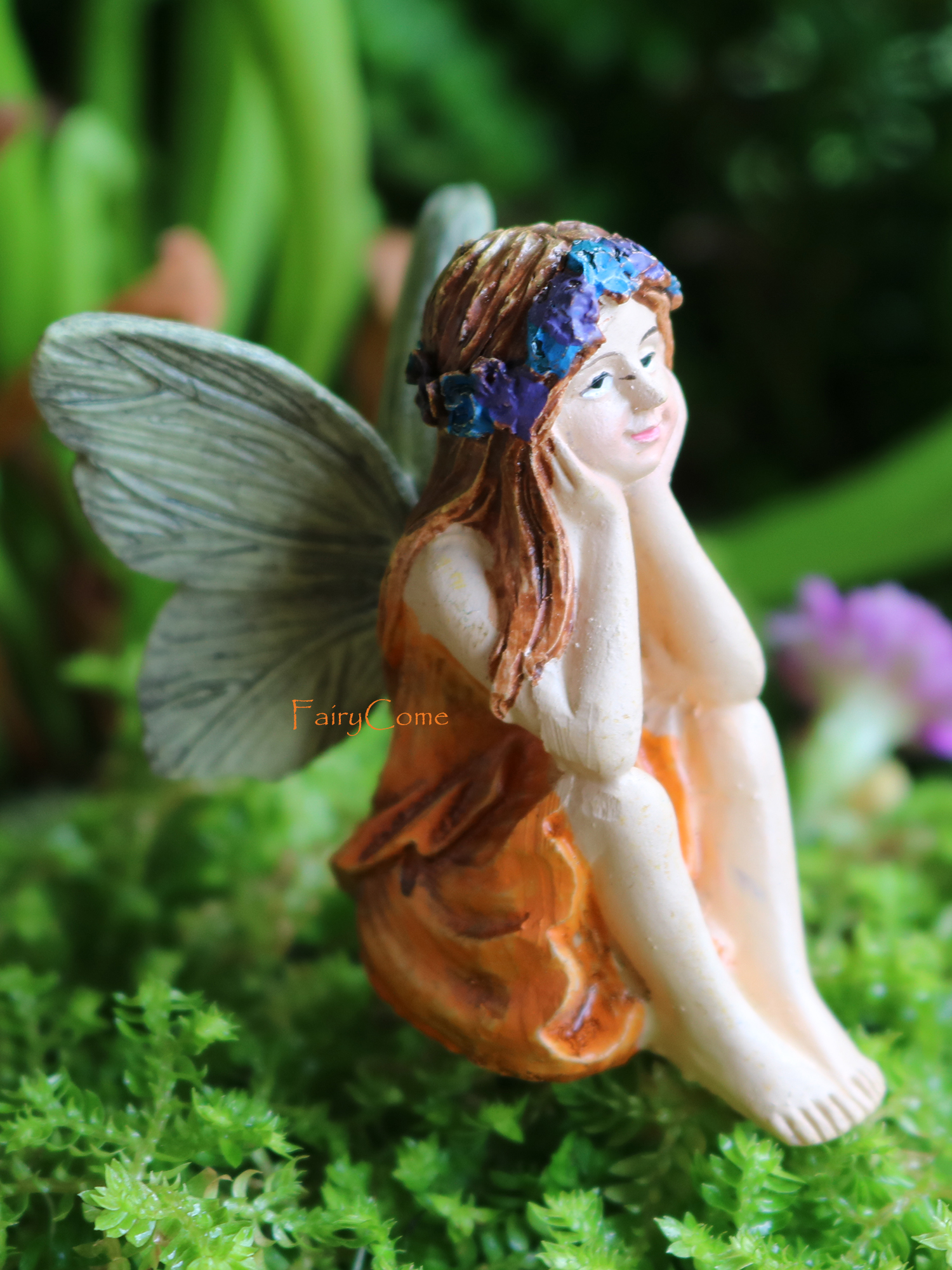 -🦉 We specialize in fairy garden products, we will been constantly adding to our collection of quality charming miniature items, following Fairy store, you will get surprises for your fairy garden!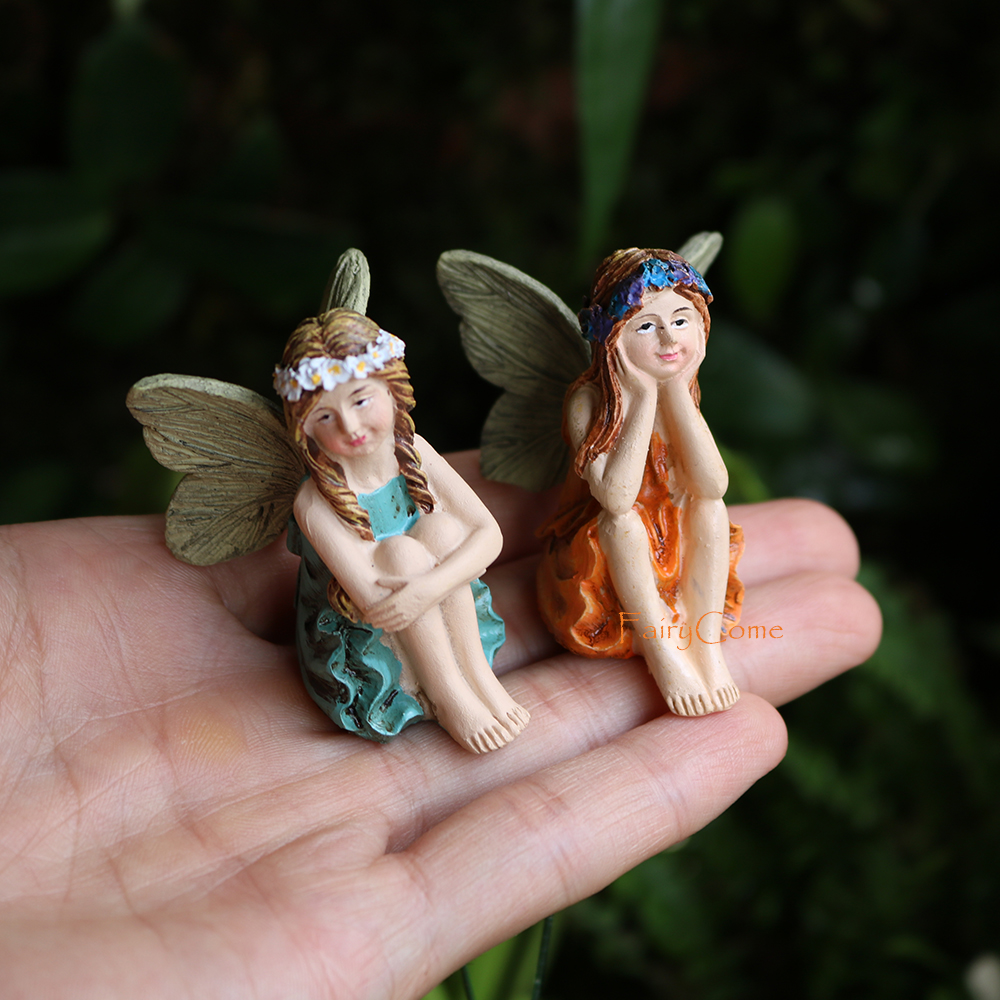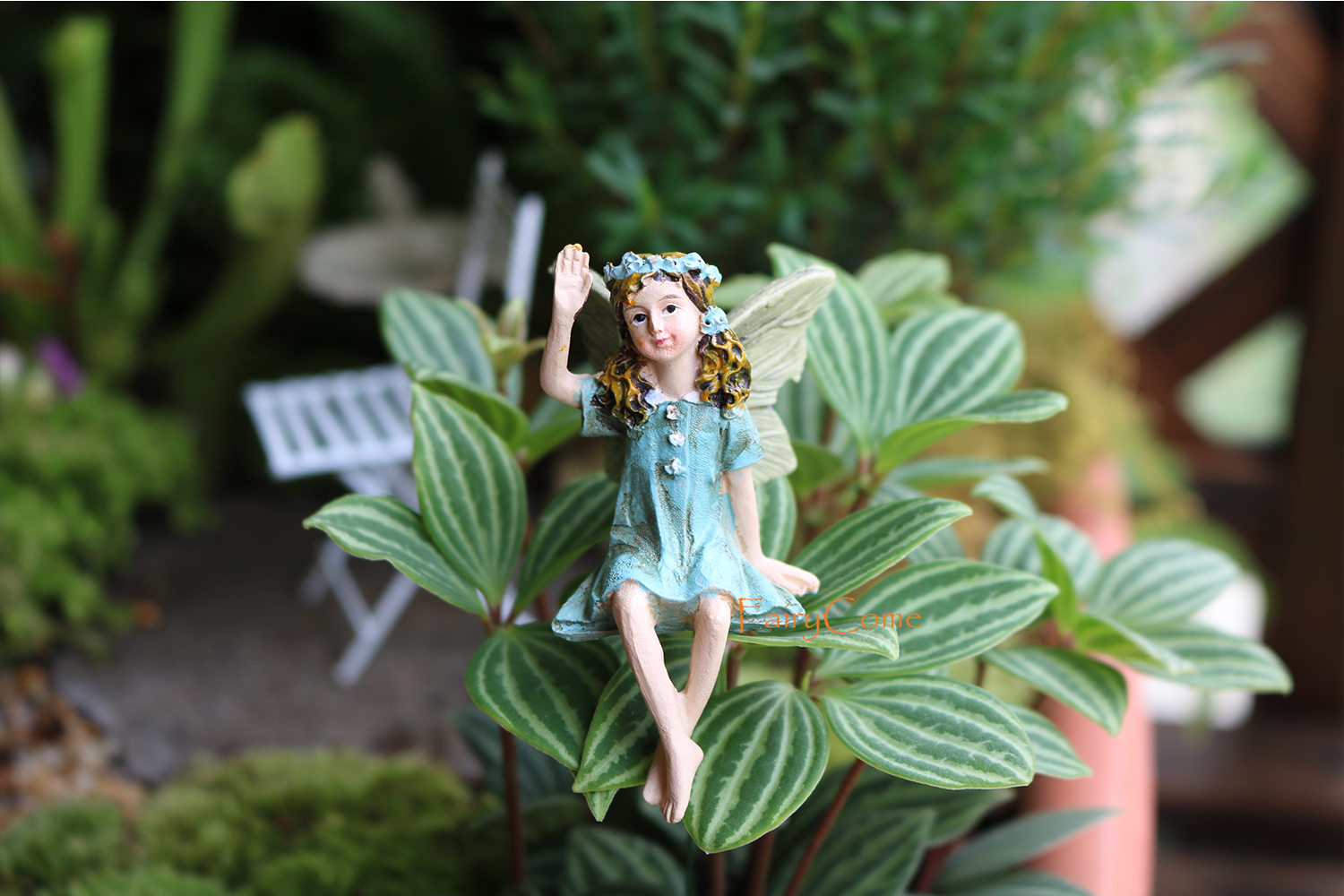 Details for this item
6 styles of fairies:

-- Materials: Well painted quality resin

-- Dimensions and Color:

Holding chin sitting fairy - Orange : 4.5 x 5 x 4cm

Hand on knees sitting fairy - Blue : 4.5 x 4.5 x 4cm

Hanging legs sitting fairy - Sky Blue : 4 x 5 x 7cm

straight legs sitting fairy - White : 3.5 x 6.5 x 3.5cm

Standing fairy - Purple : 3.5 x 3.5 x 6.5cm

Crossing legs fairy - Pink : 3.5 x 4 x 3.5cm

(You can get a more intuitive feeling refering to the photo I hold them in hand.)

Do keep in mind that miniature scenes come in all sizes. Some are big and some are quite small. Be sure to check the measurements of this item to confirm whether it will complement your miniature project.