This unique yard decoration is adds a playful charm everyone will love.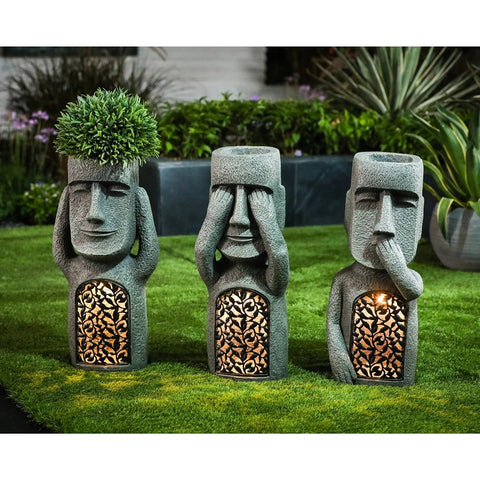 These statues are a 3-piece set of see, hear, and speak no evil Easter Island tiki statues. These charming statues can be displayed together or spread them out throughout your garden, backyard, or deck. The statues are crafted using weather- and UV-resistant magnesium oxide material.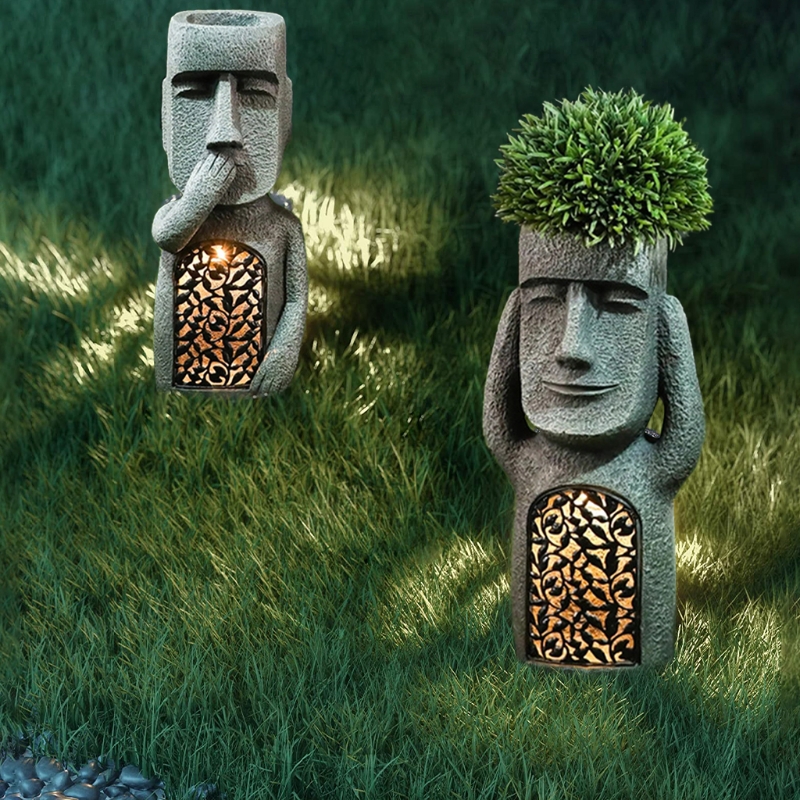 The Easter Island tiki statues have a leaf scroll motif in a black finished metal on its body. This is where the solar powered light shines through so you can enjoy the adorable set in the evening as well. The top of the statue is a planter for topiaries and other plants and florals. The three piece set also make a wonderful housewarming gift!
✅ Fine workmanship and vivid appearance.
✅ This unique statue is carefully constructed of high-quality resin, rendering it very durable and long-lasting in a garden, yard, porch, patio, window, balcony, living room, bedroom, office, or car setting year-round.
✅ This Statue is perfect to liven up your porch, yard or garden. Definitely a head-turner for guests!