Fairy Statue Butterfly Fairy Statue Outdoor Sculpture Garden Courtyard Art Deco Angel Turek Fairy Decoration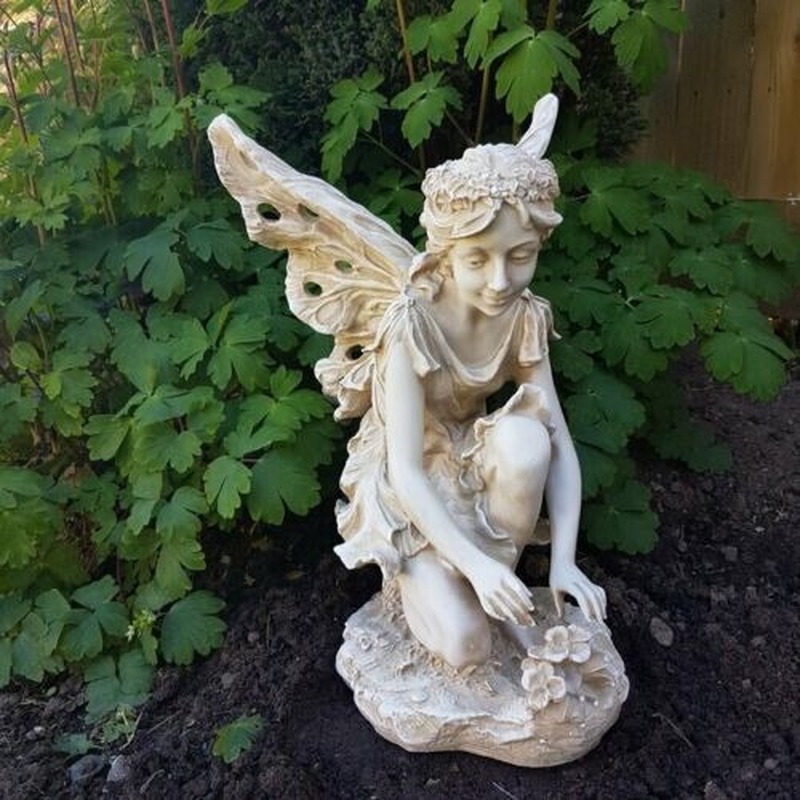 Features:
1. Smile and Lucky:Taking a rest from a hard day's work, The Fairy Statue has the magical power to make people quiet and relax.
2. Unique Design:The fairy sculpture has a pair of beautiful wings. She sets somewhere with her hands on the ground. Tudor And Turek Fairy Statue can sprinkle a magical charm in your garden with its unique design.
3. High Quality Fairy Sculpture:Produced from a high quality of poly resin. Solid all the way through, this little lady carries a bit of weight to her and is fully waterproof and will survive the worst of weathers. 
4. Decorate Anywhere:These statues have good decorative function and art collection value. Fits for all home of countertop, shelves, bedside table, mantel, lawn, garden, gazebo, deck, patio, porch, entryway and more.
Material: Resin
Size:  8*12*18cm